UI Design Bootcamp, Week 2: History of Typography
https://www.skillshare.com/classes/UI-Design-Bootcamp-Week-2-History-of-Typography/1313821055
The most crucial aspect to form a great user experience is having a beautifully crafted user interface. Some small changes to your aesthetics can have the a huge impact or the experience to your users.
If you're designing on a web application, you're making decisions about typography, colour and composition. These will effect the branding, style, usability and user experience of you application. You're already making these decisions but are you aware of their impact. Very subtle use of typography and colour can have enough personality that we don't need any other visuals. We can give life to a dull block of text and it can make it easier or harder for our user to read. Getting a few simple choices right can make or break the application.
Download
Week 2: History of Typography
Typography is 95% of what we see on a web application, it dictates every other design decision. yet few people really stop to learn how to use typography to their advantage.
This week we'll be learning about typographic classifications. Where different typefaces came from and how to talk about typefaces.
Is this course for me?
Ideally you'll already have spent some time designing websites and/or applications. Every aspect of the course is created with beginners in mind but you may find you get more out the course if you've already created some designs. You'll also ideally need to know how to use some design software. I recommend Figma, but Adobe XD, Invission Studio, Sketch or some similar software will also be okay.
The course is created with designers in mind but it may also be of interest to front-end developers or product owners. There is a money back guarantee with no questions asked and you can message me with any specific questions.
Download
TO MAC USERS: If RAR password doesn't work, use this archive program:
RAR Expander 0.8.5 Beta 4 and extract password protected files without error.
TO WIN USERS: If RAR password doesn't work, use this archive program:
Latest Winrar and extract password protected files without error.
Members of Guests cannot leave comments.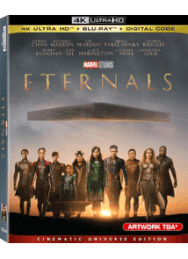 Would you like to be a Author?