Easy Urban Landscape Sketching
https://www.skillshare.com/classes/Easy-Urban-Landscape-Sketching/2025375793?via=search-layout-grid
Urban sketching with line and wash is a fun way to create fresh and spontaneous works while enjoying some time outdoors. It combines the benefits of both ink drawing and watercolor painting. Urban sketching is a great way to learn and improve your drawing and painting skills.
Download
In this class, you'll learn how to transform day-to-day scenes that you observe into beautiful line and wash sketches that you can hold onto and treasure.
This class is aimed towards beginners with 10 line and wash demonstrations which I'll help guide you through step-by-step. There are scans, drawing, and tracing templates included as well for each demonstration to help you transfer your drawing over quickly and easily. You can follow along to my real-time drawing and narration videos for all of these demonstrations.
In this class, I explain every technique I use while I'm painting, such as using watercolor to paint shadows on a building. I'll be going over the basics of line and wash sketching. I'll show you how to sketch with a pen quickly and accurately using a variety of techniques including drawing lines in segments, hatching, and using different sized nibs to your advantage. I'll also talk about what materials you'll need, your options, and which ones I use and recommend. If you have a pen, some watercolor paints, and paper, then you're set to go.

In this class, I will cover basics such as:


How to draw simple to complex buildings with a pen, and how to use watercolor to imply light, shade, and mood with a variety of color


How to sketch figures and people.


Materials - what paints, paper, brushes, and pens you will need.


Hands-on pen sketching techniques - follow along and sketch with me. Learn how to hold your pen for different effects, draw basic lines and shapes, how to create depth and light/darkness in your drawing through the use of 'hatching'.


Understanding light sources and how to paint realistic shadows.


How to sketch a subject easily by simplifying a landscape into basic shapes, and using a combination of loose and accurate drawing styles.


Hands-on lessons on essential watercolor techniques such as wet-in-wet and wet-on-dry.


How to paint skies, buildings, land, figures, trees and shrubs, and other objects.


So let's get started and create some beautiful drawings and paintings that you can be proud of!
Download
TO MAC USERS: If RAR password doesn't work, use this archive program:
RAR Expander 0.8.5 Beta 4 and extract password protected files without error.
TO WIN USERS: If RAR password doesn't work, use this archive program:
Latest Winrar and extract password protected files without error.
Members of Guests cannot leave comments.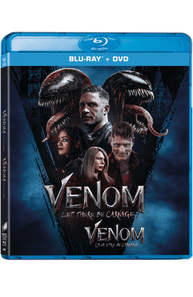 Would you like to be a Author?