PC Optimizer Pro 8.0.1.8 | 5.7 Mb

PC Optimizer Pro - a program for cleaning, repair and optimize the Windows operating system in a few mouse clicks. The program allows you to optimize the performance of your computer, making your computer run faster, and allows you to fix various system errors, preventing up to 90% of all failures in the computer. The program consists of a set of system utilities that help you clean the system registry and hard disk of debris, remove unneeded applications and programs from startup, will show you information about your system and make a backup copy in case of system failure, and many other operations.

Ever wondered if someone can read your MSN messenger or Yahoo messenger? The answer is yes because these chat sessions are automatically saved in your PC! But fret not, PC Optimizer Pro erases all of your chat logs, leaving no trace of them. Phew! It gets better … all the above crucial functionalities we've described can be performed with one single click. That's right, you can schedule all procedures to be automatically executed so you never have to worry about security or system performance again. Set PC Optimizer Pro to run when you boot up or shut down - it's your choice. In a nutshell, PC Optimizer Pro makes your computer run faster and prevents up to 90% of Windows crashes. Once your PC is clean of registry errors then you will absolutely notice an end to slow, frozen, or unpredictable operation. In fact, if your system is already crashing or seizing up for no apparent reason, then you need PC Optimizer Pro right now! PC Optimizer Pro is a suite of automated system-maintenance and optimization utilities which tune up windows performance. It removes junk files to save valuable disk space and prevents application crashes.

Key Features:

• Registry Optimizer
Unwanted files are always present in the windows registry of your PC making the latter very cumbersome. Registry optimizer does the cleaning of unwanted files for an effective PC performance.

• Privacy Guard
Excessive internet tracks can make PC running complicated; lesser the better. Moreover, Privacy Guard does the job of protecting your PC's overall privacy.

• File Shredder
File Shredder function does the job of permanently removing files from your disk thereby dispelling the fears of them being ever recovered (a vital function because even when you trash files or reformat your hard drive, data can still be recovered and can be misused).

• Program Uninstaller
Program Uninstaller uninstalls useless programs present in your PC, making your PC simpler and friendlier for you.

• Manage Startup
Manage Startup is a type of software utility which brushes up your PC's start-up so that you may have a speedier PC. It allows you to control, configure and review your programs that start when you power up your system or logon to Windows.

• System Info
System Info gives useful pieces of information regarding your system's configuration.

• Windows Tools
Windows Tools is an umbrella utility of PC Optimizer Pro that gives a user multiple ways to manage different sorts of Windows related functions of their PC.

• Restore Backup
With Restore Backup, you can reverse the action of registry cleaning performed by you the last time.
Home Page - http://www.pcoptimizerpro.com/
TO MAC USERS: If RAR password doesn't work, use this archive program:
RAR Expander 0.8.5 Beta 4 and extract password protected files without error.
TO WIN USERS: If RAR password doesn't work, use this archive program:
Latest Winrar and extract password protected files without error.
Members of Guests cannot leave comments.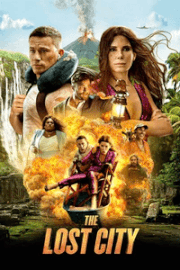 Would you like to be a Author?