Boris FX Mocha Pro 2019.5 v6.1.0 (x64) Plug-ins for Adobe | 40.5 Mb

Mocha Pro is the Academy Award-winning planar tracking tool for visual effects and post-production. With a proven record on the world's most notable film and television projects, Mocha is valued by effects artists and editors for its unique ability to reduce the time-consuming keyframing associated with high-end VFX and finishing.
Mocha Pro 2019 features GPU-accelerated planar tracking and object removal, advanced rotoscoping tools, stabilization, 3D camera solver, stereo 360/VR support, and more. Using Mocha AE CC in Adobe After Effects? View the Compare Mocha Chart to learn about Mocha Pro 2019's advanced features.

NEW IN MOCHA PRO 2019:
- New workspaces with Mocha Essentials interface
- GPU-accelerated object removal delivers faster rendering
- New spline tools for faster masking: Magnetic Spline with edge snapping, Freehand Spline, and Geometric Shape Tools
- Retina/High DPI monitor resolution support
- Award-winning 360/VR tools now included with Mocha Pro 2019

NEW SPLINE TOOLS FOR ROTO & MASKING
Mocha's powerful masking tools are improved with 4 new spline tools to speed up shape creation and save time on roto projects:

- Magnetic Spline Tool with edge snapping
- Freehand Spline for fluid drawing
- New Ellipse and Rectangle Shapes

NEW MOCHA ESSENTIALS INTERFACE
The updated interface makes Mocha easier to learn than ever before and looks great on hi-res and retina enabled monitors! The Mocha Essentials Workspace brings the power of Mocha to novice level users with a simplified, elegant, and easy-to-learn interface. Tracking & masking is now faster by reducing complexity and focusing the Mocha interface on the most essential icons and tools. Switch to Classic for advanced modules and customize workspaces for flexibility.

NEW GPU ACCELERATED OBJECT REMOVAL
Mocha's amazing Remove Module has been rewritten to optimize GPU video hardware for up to 4-5x render speed improvements on removals and clean plating projects. For high-resolution 4K projects and 360/VR video resolutions, the resulting speed improvement is a massive time-saver. View our speed test! Fix it in post! The Remove Module is one of the most popular reasons After Effects artists upgrade from the Adobe bundled Mocha AE CC. It's like Content Aware on steroids!

System Requirements:
- Windows 7 or higher on x64
- Adobe After Effects & Premiere Pro CC 2014-2019

Hardware Requirements:
- Processor: 64-bit Intel or AMD CPU with four or more cores
- Memory: 16 GB or more
- Disk: High-speed disk array or SSD storage
- Graphics Card: High-end NVIDIA Quadro, TITAN or GeForce Pascal, e.g. Quadro P5000 or GeForce GTX 1080 Ti
- Monitor: 1920×1080 or higher, including high dpi 4k monitors
- Minimal Requirements:
- Processor: 64-bit
- Memory: At least 4 GB
- Graphics card: Must support OpenGL 2.1 for basic functions. For GPU-accelerated tracking and remove, OpenCL 1.2 is required
- Monitor: Minimum resolution 1440×900 pixels

Home Page - https://borisfx.com/
TO MAC USERS: If RAR password doesn't work, use this archive program:
RAR Expander 0.8.5 Beta 4 and extract password protected files without error.
TO WIN USERS: If RAR password doesn't work, use this archive program:
Latest Winrar and extract password protected files without error.
Members of Guests cannot leave comments.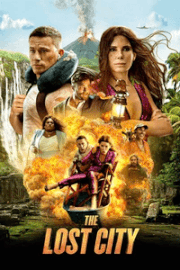 Would you like to be a Author?